So You Have Your Domain Name – Now What?
It takes a couple of seconds to obtain a domain name, assuming it's available. You visit a registrar company like GoDaddy.com or Namecheap.com and search for the desired name. If it's available, you pay money to get it. The amount you pay depends on several factors, but it shouldn't set you back more than $8-$12 per year.
Now that you have your domain name, what do you do with it? For the first time owner of a domain name, the choices can be daunting. The main reason is you may not know what is available or where to look for answers.
You'll find plenty of answers online. But, without knowing the basics, you won't know how to judge the good from the bad. Whatever solution is presented is going to seem like a good one, initially. Then, as you learn what options are available, you'll kick yourself for not taking the time to familiarize yourself with those options in the beginning.
If you already have your domain name, the next stage is to figure out where you are going to host it. Newcomers mistakenly believe that just because you have a domain name automatically gives you a presence on the web. It doesn't. You need a place to house the files that are going to be used within your website. It's beyond the scope of this article to go into a discussion on what kinds of files are needed. But, it is a good starting point in your research on implementing your website.
You could use hosting that is available within your domain registrar company. However, choosing a company that tries to handle too many functions can lead to problems, both in terms of support or even restrictions on use. If you are looking for hosting, choose a company who is dedicated to performing that function. Hosting has become quite cheap, and you can find a decent option for about $5 per month.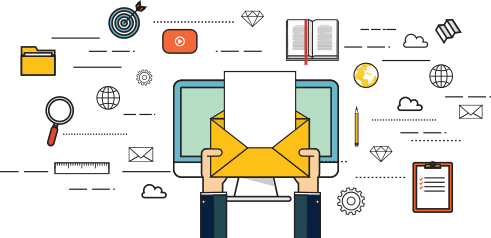 Host your website on our powerful servers, supported by our WordPress experts and designed to provide the best WordPress Hosting. Whether you need to transfer a WordPress website or need to install a new WordPress site, our friendly support team has all your hosting needs covered.
$5.99 per Month
LEARN MORE
After you decide on which host to house your web files, the next stage is designing your website. There are many options here along with various costs associated with them. If you try to do this on your own, you should know there is a bit of a learning curve. There are recent tools that have made it easier for most people to develop their websites. However, just because someone can put a page or two together, doesn't necessarily make them a designer. Consider finding someone who is skilled in this area.