WordPress Has Leveled the Playing Field
WordPress is a Content Management System (CMS). While it's not the only one, it is the biggest. The best part about any CMS is the ease by which most webmasters can use to create and manage their websites.
A CMS in general, and WordPress specifically, became popular because of the ease with which people can not only get their websites up and running but also because of the support surrounding the platform. In WordPress, you can add functionality to your website via WordPress plugins and widgets. You can control the look of your website via the various themes that exist. These are simple one-click components that instantly transform your website with the look and the features you require.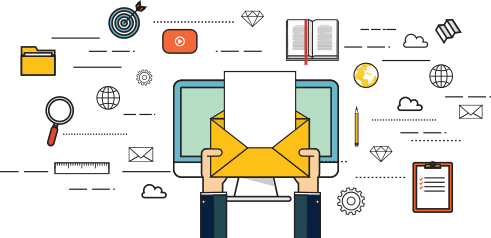 Host your website on our powerful servers, supported by our WordPress experts and designed to provide the best WordPress Hosting. Whether you need to transfer a WordPress website or need to install a new WordPress site, our friendly support team has all your hosting needs covered.
$5.99 per Month
LEARN MORE
Without a CMS, you would need to find a designer who would layout your website with design features you would be happy with. This came at a huge cost since designers were not cheap. If you needed any extra functionality on your website, you would probably have to hire a programmer.
Getting the programmer to work with the designer often led to compatibility issues. Even when the programmer and designer are one-in-the-same, they tended to have stronger skills on one versus the other. Programmers typically didn't make good designers. Good Designers were not very good programmers. These are two separate vocations, both requiring their own sets of training. You either did one or the other.
WordPress practically eliminated the need to hire a designer or a programmer. Granted, if you want more specialized or customized features, you still may need to get some outside help. But, for the most part, the standard components included within WordPress, are all that most need to get a complete solution going.
There are plenty of WordPress plugins and WordPress themes, both paid options and free. The paid options will come with more options, all things being equal. Many people find, however, the free options are great for starting and when their websites catch on, they upgrade to the paid options.
Download 80+ beautiful WordPress Themes for the price of one, including Divi, the ultimate theme and visual page builder. Don't forget to check out our plugins too!
SPECIAL OFFER =>
LEARN MORE
Even if you need a custom solution that you couldn't find in existing plugins or themes, you can outsource it. The cost to develop these add on features will be much less than having a developer/designer build a website from scratch.
There are other CMS platforms, and some will say they are better than WordPress. Keep in mind, however, WordPress is heavily supported due to its popularity. This means that bugs will get fixed faster, and features will be created quicker. Platforms that are not popular will likely leave the market, which means you could be left high-and-dry if you choose those alternatives.